Standard Operating Procedures (SOP) Course
What can you expect from this Course?
This course aims to provide an overview of the process writing required by the organizations in question, regulatory agencies, to be able to provide and maintain a safe working environment. Learn the how's and whys in this FREE course complimented at the end with our 'Standard operating procedures from the Professional Carpet cleaners and restorers podcast.'
Course Duration
Approximately 1 Hour
Continuing Education Credit:
This course is approved for IICRC Continuing Education Credit (CEC) : 1 Hour
Once completed please email support@carsi.com.au for your Certificate of completion confirming your hours of Continuing Education Credits.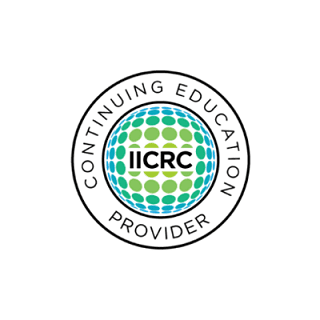 The IICRC does not endorse any educational provider, product, offering,
or service. The Institute expressly disclaims responsibility,
endorsement or warranty for third-party publications,
products, certifications, or instruction.
The approved status does not award IICRC Certification,
only qualified continuing education hours.
Standard Operating Procedures (SOP) Course
Already Purchased This Course?
Top­ics cov­ered include:

Stan­dard Oper­at­ing Pro­ce­dures

Stan­dard Oper­at­ing Pro­ce­dures from The Pro­fes­sion­al Car­pet Clean­ers and Restor­ers Pod­cast