Infection Control in Child Care
What can you expect from this Course?
Child Care Centres are receiving a lot of questions from parents in regard to providing a safe environment for the children they care for and require increased training and knowledge in health cleaning. It is now more important than ever that you realise the enormous responsibility and reliance on your skills and knowledge.
Study any time, anywhere, any pace, with Australia's only CFO (Certified Forensic Operator) and CBFRS (Certified Bio-Forensic Restoration Specialist) Phillip McGurk, this course has been developed with specific details for infectious control cleaning within a Child Care Environment and is suited to those needing to understand the intricate details including microbe cleaning within this unique Environment.
Course Duration:
Approximately 3 Hours
Continuing Education Credit:
This course is approved for IICRC Continuing Education Credit (CEC) : 3 Hours
Once completed please email support@carsi.com.au for your Certificate of completion confirming your hours of Continuing Education Credits.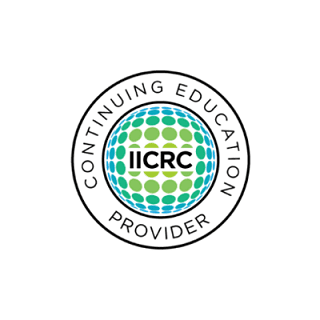 The IICRC does not endorse any educational provider, product, offering,
or service. The Institute expressly disclaims responsibility,
endorsement or warranty for third-party publications,
products, certifications, or instruction.
The approved status does not award IICRC Certification,
only qualified continuing education hours.
Infection Control in Child Care
Already Purchased This Course?
Top­ics cov­ered include:
Virus Facts

Bac­te­ria and Modes of Trans­mis­sion

Clean­ing and Dis­in­fect­ing for Health

Cross Con­t­a­m­i­na­tion

Hygiene Prac­tices

When to Wash Hands

Alco­hol Based Hand Rub

Gloves

Clean­ing Types and Touch Points

Safe and Effec­tive Dis­in­fect­ing

Using Prod­ucts Safe­ly

Safe­ty Data Sheets

Labelling

Microfiber Cloths

Soft Sur­faces

Elec­tron­ics

Laun­dry

Out­door Areas

Toys

Nap­py Changes

Food Prepa­ra­tion and Han­dling

Wash­ing, Feed­ing and Hold­ing Chil­dren

Quiz