What can you expect from this Course?
This course has been specifically designed for the sole trader of a cleaning company. Start your business with your best foot forward!
Course Duration:
Approximately 3.5 Hours
Continuing Education Credit:
This course is approved for IICRC Continuing Education Credit (CEC) : 4 Hours
Once completed please email support@carsi.com.au for your Certificate of completion confirming your hours of Continuing Education Credits.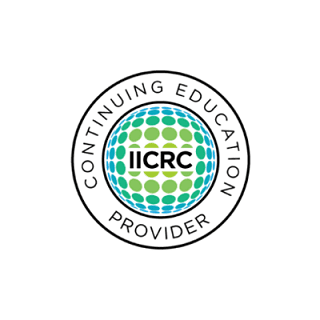 The IICRC does not endorse any educational provider, product, offering,
or service. The Institute expressly disclaims responsibility,
endorsement or warranty for third-party publications,
products, certifications, or instruction.
The approved status does not award IICRC Certification,
only qualified continuing education hours.
Already Purchased This Course?
Top­ics cov­ered include:
Cus­tomer Expe­ri­ence

Prin­ci­ples of Cus­tomer Expe­ri­ence

Myer Brig­gs Per­son­al­i­ty Types

Net Pro­mot­er Score

Intro­duc­tion to Mar­ket­ing

Key Mar­ket­ing Infor­ma­tion

Tar­get Audi­ences

Social Media Strat­e­gy

Smart Goals

Opti­mi­sa­tion

Basic Analy­sis and Report­ing

Con­tent Cre­ation

Basic Invoic­ing and Account­ing